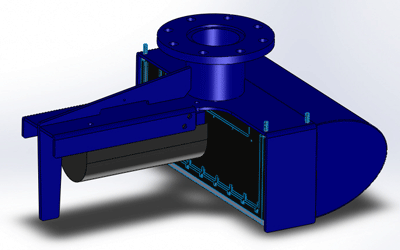 The 2024 bracket featured in the picture is fully developed and successfully implemented. 
---
Our standard brackets fits a number of sonar system on the market. They are available in different materials depending on the intended use.
The design is hydrodynamic and contains the features normally needed for smooth installation. They can be customized for special needs.
Sonic 2024 (0.5º x 1.0º)
Sonic 2022 (1.0º x 1.0º)
Sonic 2020 (2.0º x 2.0º)