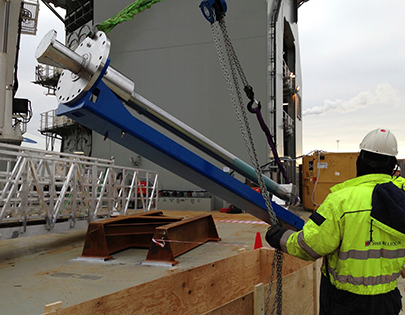 Need installation help?
C4R can help not only to develop products to fit you specific needs, we can also help in the installation process onsite in order to make everything run as smooth as possible - as fast as possible.
Need installation help? Don't know where and how to mount your new sonar system?
Let C4R advice you. We have know how that will minimize the risk of bad system performance once taken into use. On some installations a video inspection of the desired installation spot can save a lot of money time and frustration.
C4R offers rotating units from SIDUS Solutions. Can be used for pan and tilt unit for sonar systems cameras and other equipment that needs to be remotely orientated with a very accurate tolerance.
We offer transducer mounts, hoist systems, rotating units  and seachest design - All manufactured to fit your needs. We also offer onsite installation support.